News that the Stones were planning on releasing a "Blues" album in 2016 was received with a certain amount of excited anticipation . They certainly had the credentials to play the music and confirmation that Eric Clapton would be featuring only heightened the excitement.
Music Review by Brian Hay for CBBlues.com
I have been a Stones fan since 1964 when at the age of ten I got to hear their first album . Without me knowing at the time they were also introducing me to the Blues, a passion that has been with me ever since.
I pre-ordered the album and waited patiently for the release date 2nd Dec 2016.
Blue & Lonesome apparently came about when the creative juices of the band had dried up while trying to record some new material. As a "refresher" they started to play what comes naturally to guys whose DNA is steeped in the Blues.
Without rehearsal they went into Blue & Lonesome, someone on the desk hit "record" and in one take the title track was down. A project that had been talked about for 40 years was underway, a Blues album by the Rolling Stones.
My first impression of the CD version of the album was how raw the recording is as it blasted out of the speakers. No tweaking, no over dubbing, just the sound that was made in the studio delivered straight to your ears.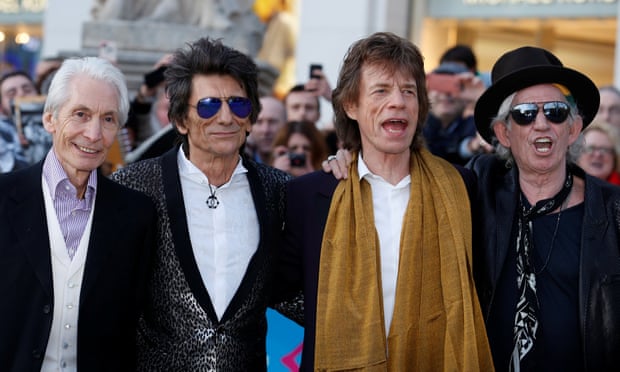 -
I have no idea as to how the tracks were selected as they are all covers of previously recorded songs including four of Little Walter and two of Howling Wolf.
Of the 12 tracks only 2 had made the Billboard charts when first recorded. Four listens in and I am starting to pick out my favourite bits.
Jagger's harp playing is commendable. He he delivers what is expected on the Little Walter tracks. I have been trying to catch the Hammond B3, one of my favourite instruments and listed as being used on a few tracks but not prominent enough to be heard.
The title track has some nice guitar work from Keith but beyond that the distinct step change in guitar comes when Clapton joins the band.
My standout track, originally recorded by Little Johnny Taylor and reaching number 9 in the Billboard chart of 1971, is "Everybody Knows About My Good Thing". Clapton picks up slide duties and lifts this track above the rest of the album.
Clapton also plays on probably the most well known track on the album, "I Can't Quite You Baby", first recorded by Otis Rush back in 1956. Jagger's vocals on this track are reminiscent of the phrasing often used by Buddy Guy. I don't think it's the best version I have ever heard as it's quite hard to get the LZ version out of your head when listening.
Overall, if I'm honest it's not the album I was hoping for.
Eleven quite obscure tracks and one Blues standard, all played well by guys who know every riff in Blues there is to know.
What's missing? I'm not sure but I know my spine didn't tingle nor did my neck hairs stand up when I played it. Perhaps we have waited so long we expected too much.
The album was recorded in three days proving that these guys can play this stuff without even thinking about it It has also reached No.1 in the UK charts a success they have not known for a new album since Voodoo Lounge in 1994.
Every Stones and Blues fan should have this album in their collection as it is an historic compilation of a genre that always needs support.
Finally I would love to see a campaign to induct Darryl Jones to full band member as he has more than served his time and should get the reward he deserves.
-